New staff at NCETA bring health behaviour change expertise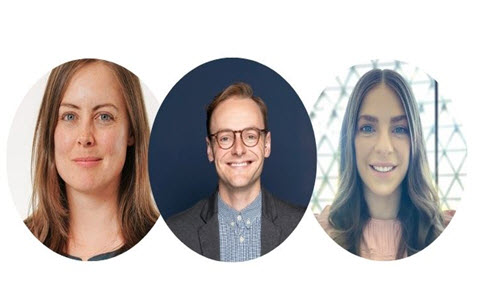 The National Centre for Education and Training on Addictions (NCETA) is growing, and we would like to introduce you to our new staff members Dr Ashlea Bartram, Christina Norris, and Nathan Harrison.
Dr Ashlea Bartram is a Research Fellow at NCETA and holds a PhD in Public Health. Her research interests are in health behaviours and behaviour change, with her PhD thesis focused on how people negotiate the social consequences of stopping or reducing their alcohol consumption. At NCETA, Ashlea will initially be working on the revision of the National Alcohol and Other Drug Workforce Development Strategy. Prior to joining NCETA, Ashlea worked as a Behavioural Scientist at the SAHMRI Health Policy Centre, focusing on research and evaluation projects related to alcohol, tobacco and other drugs. Ashlea has also previously worked in research roles at the Centre for Workplace Excellence at the University of South Australia and the National Centre for Vocational Education Research.

Mr Nathan Harrison (Senior Research Officer) is returning to NCETA and Flinders University, after a short time away as a Behavioural Scientist in the SAHMRI Health Policy Centre. Nathan brings back to NCETA broad research experience from a range of health contexts (particularly those working with people affected by cancer, cardiovascular disease, and alcohol and other drug use), and primarily contributes to NCETA's current research programs in messaging to reduce parental supply of alcohol to adolescents.

Ms Christina Norris is a Research Assistant with NCETA and holds a Bachelor of Nutrition and Dietetics (Honours) from Flinders University. Her research focusses on public health, health risks and health promotion messages, and on understanding the social context of health behaviours. Christina previously worked as a Research Assistant at the SAHMRI Health Policy Centre and is continuing working primarily on projects related to parental perceptions of alcohol and zero-alcohol products for adolescent use.