Flinders University 50th Anniversary Celebrations
Encounter Magazine



NCETA's successful research program was recently highlighted in the 50th Anniversay Edition of Encounter Magazine, Flinders University's Annual Magazine for Alumni and Friends.

The article, Flinders Drug Research Proves a Crystal Clear Success, focused on NCETA's methamphetamine and workplace research, and underscored the importance of our research translation activities putting evidence into practice. It drew attention to increasing community awareness about the harms associated with alcohol and other drug misuse, and NCETA's efforts in providing resources which enable governments, organisations, and individuals to reduce these harms.

Resources mentioned in the article include:
---
Flinders Investigators Public Lecture Series
Preventing Drug Problems among Young People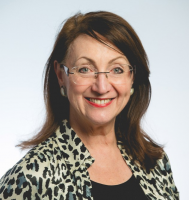 The use, or 'misuse', of alcohol and drugs by young people has been an area of concern for many decades. It is also an issue replete with emotion, myth and opinion, and is often an evidence-free zone.
This presentation will detail current and changing patterns of alcohol and drug use by young people, identify purported factors driving these changes, speculate about emerging trends, and highlight effective response strategies.
Evidence will be drawn from the National Centre for Education & Training on Addiction's (NCETA) work on the epidemiology of young people's drug use and from the various studies we have undertaken that shed light on the complex array of factors that both contribute to drug use and that may effectively ameliorate problematic behaviours.
Contrary to common media depictions, risky alcohol and drug related behaviours of young people have generally decreased in recent years. In contrast, risky alcohol and drug use by older age groups (i.e., over 50's) has significantly increased.
Nonetheless, some groups of young people in the community are particularly vulnerable to problems associated with alcohol and drugs, and some substances are inherently more risky than others. The characteristics and features of these vulnerable groups will be highlighted, together with interventions of proven efficacy that can prevent or minimise the harms associated with alcohol and drugs.
View Online
This lecture was presented on Wednesday 20 April 2016 at Flinders University, 182 Victoria Square, Adelaide. It may be viewed online here.
Contact Us
If you want to know more about this presentation or the research undertaken by NCETA please Contact us.